Our title is Good News….? The work "gospel" really means good news. But is what we regard as good news always good news? Even the loveliness of Christmas and the birth of the special baby is tinged with sadness; the beautiful Coventry carol isn't about the little baby Jesus but about one of the children who was going to be slaughtered because Herod thought a new king had arrived.
Many of the Jews who survived the Holocaust fled to Israel … only to be plunged into another conflict that has flared up time and time again. And look what's happening now.
Great, World War II ended in 1945. In 1947 the Indian sub-continent was torn apart.
On 20 April 1889 a woman was delighted to have given birth to a baby boy she named Adolf. Her husband would be pleased. Only he grew up to be abused by a step-father and in turn did his own abusing. Big time.
Yes, the technology for electric vehicles is improving all the time. Except that many electronic parts come from the Ukraine and most of the lithium for the batteries comes from Afghanistan. And what of the carbon footprint that making them creates?
It seems we can't do right for doing wrong.
There may be a sense of "be careful what you wish for".
Or: is the good news a trace of hope in a bleak time? Perhaps those elements of our lives for which we should be grateful?
Another thought: good news doesn't sell newspapers. Therefore there are a lot of good news stories that don't get told. Can you unearth one?
Perhaps even what looks like bad news is actually good.
To find out the sort of stories we like take a look at our free e-book: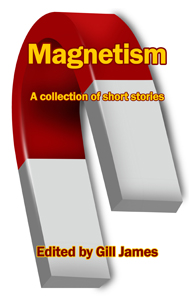 Download your free e-book here. If you would also like to receive our monthly newsletter and find out about events, new publications and calls for submission and enjoy some writing and marketing tips sign up here.