Resolutions List
We're pleased to annoouce that we have accpeted the following storeis for our Resolutions collection:
| | |
| --- | --- |
| Advent Calendar | Dianne Stadhams |
| Alex DuBon's Resolution | Jon Hepworth |
| Benny | Topher George |
| Conflict Resolutions Management | Tony Domaille |
| Fixing Champ | Helen Kreeger |
| Hello I'm Listening | Marion Woolley |
| I Resolve to Die at Sixty | Hannah Retallick |
| Jump | Karissa Venne |
| Marta's Bread | Liz Cox |
| Mary's Resolution | Barbara Ratcliffe |
| Mr and Mrs Lander | Mark Kristen |
| Old Flowers | Holly Jane |
| Remin Essence | Crispin Anderlini |
| The Broke Man's Resolutions | Elliott Vodouhé |
| The Christmas Cards | Hazel Whitehead |
| The Judas Tree | Philip Stenström |
| The New Start | Jeanne Davies |
| The Prisoner | Richard T Burke |
| The Yellow Basket | S. Nadja Zajdman |
| Three's a Crowd | Julia Wood |
| Time and Tide | Janet Haworth |
| Tunnelling Within | Vanessa Horn |
| Unseen Eyes | Linda Flynn |
| Waiting Out the Winter | Amy B Moreno |
Single Author Collection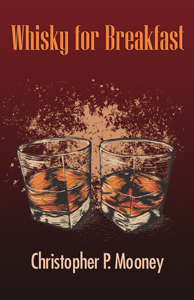 The thirty-five stories in Mooney's debut are dominated by a cast of characters who colour outside of society's lines. They are hustlers, prostitutes, addicts, gangsters, killers, thieves, beasts. They are the dangerous, the lost, the lonely, the sick, the suicidal, the broken-hearted. Men and women, defeated by life. Their depravity is real, yet the writing in this uncompromising collection of transgressive fiction, always carefully crafted, evokes the sense that their humanity is not yet lost. In Whisky for Breakfast, nothing is off limits.
'It's really great to read something provocative that gets you thinking! Loved it!'
'A superb read. I love to read but don't make the time. I made the the time for this. It shocks and entertains brilliantly. So descriptive and gritty.'
Different to anything I have ever read! Brilliantly written and each story is written from a completely different perspective which is interesting to read.
Single Author Collection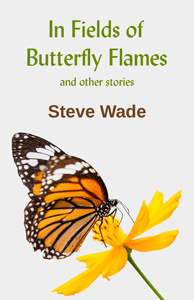 Ostracised by betrayal, isolated through indifference, gutted with guilt, or suffering from loss, the characters in these twenty-two stories are fractured and broken, some irreparably. In their struggle for acceptance, and their desperate search for meaning, they deny the past. Some abandon responsibility, others are running from something or someone. Some flee their homes and their homelands, while others return home, only to find themselves even more marginalized and estranged.
'These compelling and absorbing stories explore the deeply troubled worlds of the diverse range of complex characters who are unflinchingly and impressively depicted.'
'The nature of many of the stories is harrowing, but the story telling is wonderful and completely draws one into these pitiful and desolate lives, where you share the characters' pain and sorrow. This book of short stories is a wonderful read, great for a winter's night.'
Nothing is as it seems, or everything is as you feared but darker still. The authors draws you into each expertly crafted tale and through the murky shadow side of humanity in its many forms.
Single Author Collection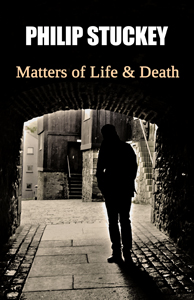 Matters of Life and Death is a collection of stories that examines, in different ways, the many insecurities we experience whilst navigating our way towards the inevitable. Whether it is a fear of the unknown, the burden of loss, or the joy of first love, each of us shares a meandering journey of the unexpected that ultimately defines who we are and how we connect with the universe that created us.
These stories suggest that we are all seeking something. Maybe it is something eternal, as yet undiscovered or perhaps something lost. Could this common endeavour, this restless search, be the golden thread that links us all? Or is it our emotions, the raw energy that fuels the journey: sorrow, joy, anger, fear and love.
These 'matters of life and death' have been expressed in stories that share those emotions, take a glimpse into the lives of others, and invite the readers to consider the true nature of our world and their place in it.
'Philip is already a prodigious singer/songwriter, now I can confirm that he is also a phenomenal author.'
'A fantastic thought provoking book full of short stories.'
'Deep imagery and thought provoking content!'
Single Author Collection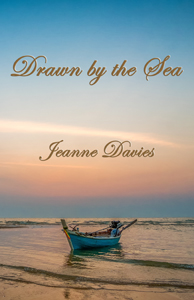 You will find in this collection a mixture of themes and genres. There are brushes with the supernatural, an exploration of human emotions, history, love and loss, and also a firm sense of time and place.
Jeanne Davies thinks up her stories writes whilst walking for miles in the countryside with her Labrador companion at her side. Wandering along the seashore with the serenity and chaos of the ocean inspires and gives her peace.
I'm only halfway through this, but felt that I had to leave a review as I love it so much! The stories are intriguing, clever and written so beautifully you feel completely immersed. Great read!
Having enjoyed some of Jeanne Davies' short stories in the past, I was delighted to read this anthology. As usual she entertains with vivid description to hold your interest and her choice of subject matter is varied and written with her usual poetic flair.
Single Author Collection
Within the pages of "Days Pass like a Shadow" are thirteen dark tales covering the theme of death and loss. At the centre of every story is a beating heart. For the reader to make the journey to that centre, along the flowing veins of the words, all they need is a few minutes during a lunch break, or at the end of the day. The reader will be introduced to a rich and diverse collection of characters – a gardener, a serial killer, a time traveller, a sleepwalker and many more.

"On the Streets of Kabul", which is set in Afghanistan, a soldier faces a life-threatening situation while searching for his missing comrade and childhood friend among the narrow alleys. "Perfect Justice" finds a secretary planning a murder. "Shelved" takes a reader into the unusual librarian's office, while "Burning the Midnight Oil" has a son uncovering the truth about his dying mother.

So put your feet up, relax with a cup, or glass of your favourite beverage and let's begin with "The Meetings"…
Single Author Collection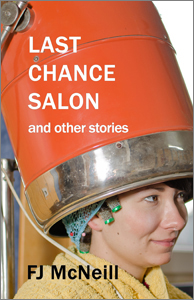 "Who was I kidding? I wasn't a successful businessman running an empire from a luxury penthouse. I was a chain-smoking, fifty-something, sometime actor in a cardigan, washed-up in a stagnant corner of south London."

When Rafe Bunce takes over a run-down hair salon in Penge, he hopes to make a success of his life at last. Not content with improving his own fortunes, he is soon meddling in his customers' lives, too – with bittersweet results.

The stories in "Last Chance Salon" touch on the hopes and dreams, big and small, which we all carry inside us.
We're delighted to announce the stories that will be included in the Mulling it Over Collection:
According to Apes Dianne Stadhams

An Angel at Our Table S. Nadja Zajdman

Double Dilemma Linda Payne

Family History Jim Bates

Her Time Sally Angell

Into the Shade L F Roth

It is Time Allison Symes

Lines of Gold Margaret Bulleyment

Making a Decision Dawn De Braal

Malak al Mawt Steve Wade

Marry in Blue Candida Spillard

Me and the Bird Penny Rogers

Perfect Justice Paula R C Readman

Shadow Dancers Cathy Leonard

Taming Fate Dawn Knox

The Holiday Jeanne Davies

The Little Statue Maeve Murphy

The Perfect Haven Janet Howson

The Sound of Love Stuart Larner

The Tangle of Isles Elizabeth Cox

The Twelve Christopher Bowles

There's Rosemary, That's for Remembrance Linda Flynn

Those Nice Suits Hannah Retallick

Waiting for the pigeons Tony Oswick
We're delighted to announce the winners of the Waterloo Writing Competition
.
Mehreen Ahmed: Dolly
Gail Aldwin: The Price of Firewood
Christopher Bowles: Chroma
Maxin Churchman: Pulling Together
Jeanne Davies: Utopian Dream
Jo Dearden: A Small Clay Vase
Linda Flynn: Fishing in Troubled Waters
Anne Forrest: Number Twenty-seven
Dawn Knox: Rising from the Ashes
Roz Lyn: Circle Time
Paula R C Readman: Cobalt Blues
Hanna Retallick: Bookclub for the Elderly
Theresa Sainsbury: Transforming Teenagers
Allison Symes: Books and Barbarians
Congratulations to everyone!
Takes form Where the Wall is Cracked by Paul Bradley published 3 February 2020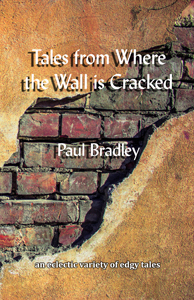 In this debut collection of short stories Paul Bradley takes a look at how extra-ordinary everyday life can be. Kitchen sink realism, magic realism and humour are deployed to present a variety of characters, many of whom live on the margins and cannot or will not fit in. In these pages you will meet a walrus man, a mynah bird called Hitler, Kendo Nagasaki, gypsy Romana, a lonely signaller and many others in an eclectic variety of edgy tales from where the wall is cracked. Wherever possible, light shines through.
The Power of Love - publised 23 December 2019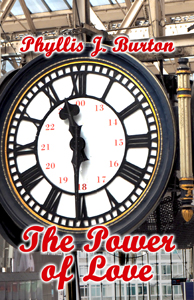 The stories in THE POWER OF LOVE are quite simply about LOVE of all kinds. If you like romance, then these short stories are written just for you as well. There is plenty of that! The huge clock on Waterloo station acts as catalyst for that. But the collection also shows us other sorts of love: family ties, enduring love, old love, forbidden love, mended love, children's love for their parents, parents' love for their children, a love for old buildings, and love between animals and humans.
Nativity - published 15 November 2019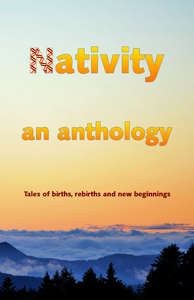 Many of the stories in this collection take place at or near Christmas time. There are stories of new births, of rebirths, of new beginnings, and there are a couple that deal with the joys and sorrows of the annual Nativity Play.

Again this year it was difficult to make the final choice. There are so many skilled writers out there. There was little wrong with any of the writing we read but in the end we went for the strongest stories and for those tales that best interpreted the theme.

There are some familiar authors in this volume and also some new writers. We treasure them all.
A Place to Be - Out Now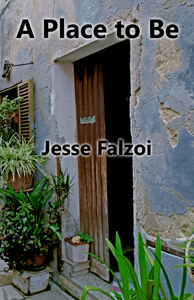 In this carefully-crafted collection of literary fiction we meet characters who are smart and brave. They face difficult situations and usually win. We meet feisty women who we must admire. As the title suggests, there is a strong sense of place in all of these stories.
This anthology is a fine example of modern women's' writing.
Jesse Falzoi writes with the authority of somebody who understands that sorrow and happiness can't exist without each other. Her characters are as smart as she is, and like all good writers, the risks she takes on the page mean big rewards for her readers. Count me as a fan.
Alexi Zentner, author of Copperhead, Touch, and The Lobster Kings
This is a gifted debut. Stories which are so light and confident in their presence we can only marvel at how deep they delve into the hearts of their characters.
Mike McCormack, author of Solar Bones
In this haunting collection, one of Jesse Falzoi's characters imagines the word "Wuthering" means "From all directions and never the one you anticipated." Using this definition, these are Wuthering stories, coming at life from many angles, each one full of surprise and illumination. Falzoi's characters thrum with yearning—for connection, for meaning, for a place to be, to belong. They will find a permanent home inside your heart.
Gayle Brandeis, author of The Art of Misdiagnosis
Other Way of Being - Out Now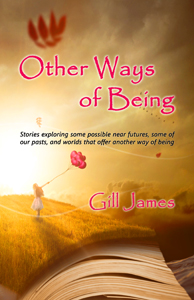 Other Ways of Being is an anthology of stories that asks us many questions about:
•otherness: Is a stranger a threat or is he just trying to help? It may be as clever as being a fortune-teller but is it helpful?
•other times: Is the wild woman really a little girl that she used to know? Will they be safe now or should they worry about the bright soldiers marching? Which horror does the deep sleeper hide?
•other histories: Who was that strange child? How did they manage to feed so many people?
•other worlds: Can a couple remain together even when their natures threaten to keep them apart? Is a seemingly incompetent wizard cleverer than he seems? What happens when an alien makes a mistake and almost gives himself away? Do animals help each other in their struggle against the damage that humans are doing? Who exactly is the lady in blue? Is Bradley's the best story ever?
•our near futures: Can a man survive in a dystopian future if he has no more human contact? What can ATMs do when society goes moneyless? What happens when the money runs out? Just how smart will the smartphone get? Or driverless cars for that matter? Where will we find sanctuary when the extremists start winning? What happens to the clones when the blueprint gets sick?
•other sexualities and genders: Will we get used to Toni?
Find Other Ways of Being on Amazon.
Because Sometimes Something Extraordinary Happens.... out now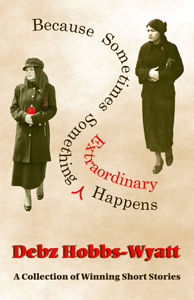 Seventeen short stories by Debz Hobbs-Wyatt from over a decade of competition wins and shortlistings. Featuring Learning to Fly, winner of the inaugural Bath Short Story Award; Chutney, shortlisted in the Commonwealth Short Story Prize, and Pushcart-nominated The Theory of Circles.
Meet a mixture of beguiling narrators, from seven-year-old Leonardo Renoir Hope trying to change the past so his dad doesn't die, and George and his carrot-growing friends on an east London allotment waiting for the world to end, to Amy Fisher who realises that her husband, after his sudden death, is not who she thinks he is… but who is the other Mrs Fisher? This one adds a touch of medical horror to the mix.
All of the stories are about ordinary people when extraordinary things happen to them.
Find Becasue Sometimes Somethig Extraordinary Happens on Amazon.
Links -what happens when ....out now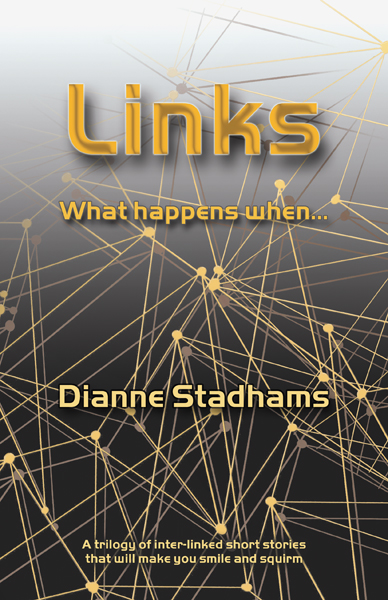 Links – sometimes random, many times unplanned, often with far reaching consequences, always shaping our journey from cradle to grave – the stuff of life.
Just how do Atta Gatta the child-eating crocodile, Scheherazade the pantomime star and Judy the stammering Goth strategically connect characters across the globe?
Enjoy this trilogy of inter-linked short stories that raise questions about the needs and challenges of our contemporary world.
Transforming Being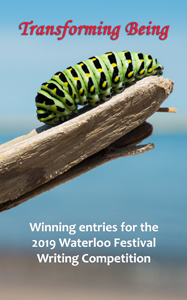 "Transforming Being" is the theme of the 2019 Waterloo Festival Writing Competition. It is also the title of the e-book, which contains the fifteen winning entries. We chose these because they tell a good story, have a strong voice, and are imaginative in their interpretation of the theme. The writers present us with characters that are believable and rounded. The stories all contain a pleasing narrative balance.

Entrants were asked to produce a short story or a monologue. Style is diverse and each story is completely different from the others.
Find Transforming Being on Amazon
The Art of Losing - out now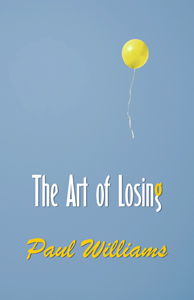 In this internationally acclaimed collection of stories by Paul Williams, we are invited to appreciate what it means to master the art of losing – to let go of things both big and small – whether it be dreams, or love, or houses, or whole continents. Told with wit, humour and pathos, the stories reveal the unexpected narratives that often flow beneath the surface of contemporary lives.
Paul Williams is program leader of the Creative Writing Program at the University of the Sunshine Coast (Australia). He holds a PhD in Creative Writing from the University of Wisconsin (USA). His award-winning memoir Soldier Blue (New Africa Books, 2008) won Book of the Year in South Africa in 2008 and his young adult novel, The Secret of Old Mukiwa (Macmillan) was winner of the Zimbabwe International Book Fair award for Young Adults in 2001. Recent publications include Playing with Words- an introduction to Creative Writing Craft (Macmillan, 2016), Fail Brilliantly (Familius 2017), Twelve Days (Harbour, 2019) and Novel Ideas: Writing Innovative Fiction (Palgrave Macmillan, 2019). His stories have been published in Australia, South Africa, Zimbabwe, the UK and the USA in journals such as Meanjin, New Contrast and the Chicago Quarterly Review; his academic articles have been published in New Writing, TEXT, Writing in Practice, Social Alternatives; and his educational readers have been set in schools across Africa.
Find the Art of Losing on Amazon
We're very proud to have been the publsiher and judges of the Waterloo Writing Competition.
To Be .. To Become was the theme of the 2018 Waterloo Festival Writing Competition. It is also the title of the e-book, which contains the sixteen winning entries. Some fantastic writing was offered and all of it was potentially publishable. We chose these because they told a good story, had a strong voice and were imaginative in their interpretation of the theme.
Entrants were asked to produce a short story or a monologue. Style was diverse and each story is completely different from the others.
This delightful English language anthology of literary fiction comes to you for under £2.50.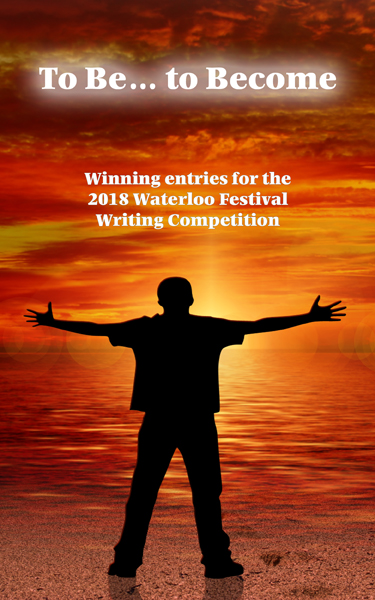 Find it on Amazon here.