The Art of Losing - out now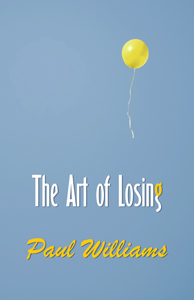 In this internationally acclaimed collection of stories by Paul Williams, we are invited to appreciate what it means to master the art of losing – to let go of things both big and small – whether it be dreams, or love, or houses, or whole continents. Told with wit, humour and pathos, the stories reveal the unexpected narratives that often flow beneath the surface of contemporary lives.
Paul Williams is program leader of the Creative Writing Program at the University of the Sunshine Coast (Australia). He holds a PhD in Creative Writing from the University of Wisconsin (USA). His award-winning memoir Soldier Blue (New Africa Books, 2008) won Book of the Year in South Africa in 2008 and his young adult novel, The Secret of Old Mukiwa (Macmillan) was winner of the Zimbabwe International Book Fair award for Young Adults in 2001. Recent publications include Playing with Words- an introduction to Creative Writing Craft (Macmillan, 2016), Fail Brilliantly (Familius 2017), Twelve Days (Harbour, 2019) and Novel Ideas: Writing Innovative Fiction (Palgrave Macmillan, 2019). His stories have been published in Australia, South Africa, Zimbabwe, the UK and the USA in journals such as Meanjin, New Contrast and the Chicago Quarterly Review; his academic articles have been published in New Writing, TEXT, Writing in Practice, Social Alternatives; and his educational readers have been set in schools across Africa.
Find the Art of Losing on Amazon
We're very proud to have been the publsiher and judges of the Waterloo Writing Competition.
To Be .. To Become was the theme of the 2018 Waterloo Festival Writing Competition. It is also the title of the e-book, which contains the sixteen winning entries. Some fantastic writing was offered and all of it was potentially publishable. We chose these because they told a good story, had a strong voice and were imaginative in their interpretation of the theme.
Entrants were asked to produce a short story or a monologue. Style was diverse and each story is completely different from the others.
This delightful English language anthology of literary fiction comes to you for under £2.50.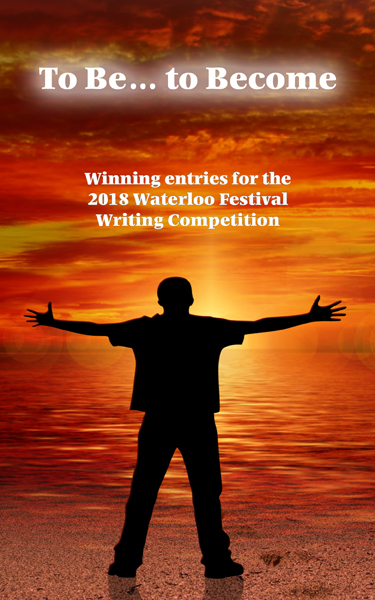 Find it on Amazon here.